Fundamental Training and Development was formed in January 1995 to meet the demand for high quality, practical training which staff would enjoy attending. Enabling them to improve their present performance, their future opportunities and to become even more valuable assets to the organisations which employ them.
Fundamental Training and Development is a company with a network of associated trainers throughout Australia. All our consultants and associates are extremely well experienced in their particular fields. They are chosen for their ability to deliver customised, practical and up to date training that is enjoyable for those attending and relevant to your organisation.
We are highly skilled in program design and delivery, extremely flexible and intuitive to participant's needs.
Our training is designed to enable participants to enjoy their learning and thereby increase the skills transfer back to the workplace.
We are committed to supplying individual service to our clients and are happy to discuss your organisation's specific needs and training requirements.
Our consultants are accredited in a range of psychological instruments which add value to the training effort.
Fundamental Training and Development is also committed to the process of continuous improvement. Our content is constantly revised and improved, and we are dedicated to the continuous personal development of our staff.
Our presenters' knowledge of human behaviour ensures the training will appeal to a broad range of learning styles.
We pride ourselves on the presentation of our materials, ensuring the highest quality training notes which continue to assist the participants long after the program has finished.
My expectations were exceeded and I had an enjoyable time while gaining a good insight into management techniques.
(Getting Started in Management)
There is one thing worse than training staff and losing them – and that's not training them and keeping them.
Zig Ziglar
Our Principal Consultant
Fundamental Training and Development is proud to be associated with a range of the best consultants throughout Australia.
Together we offer a broad range of topics and expertise.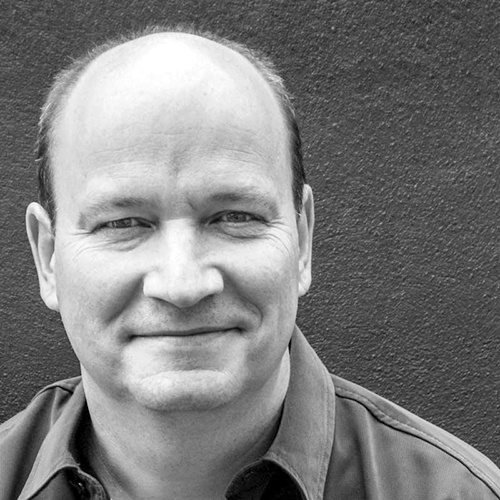 Adam Le Good
Principal Consultant
Adam Le Good has worked as both an internal and external training consultant since 1988 and has an excellent knowledge and understanding of the challenges facing organisations and their staff.
Over that time Adam has developed and conducted a wide variety of management and personal development programs for a broad cross section of clients.
He uses practical applications of management principles and theory plus an engaging and theatrical style to ensure that participants enjoy their learning experience and are able to translate their newly acquired skills to the workplace. His knowledge of adult learning principles, group dynamics, learning styles and human behaviour ensures that the training will appeal to a broad range of participants.
As well as a degree in Psychology, Adam has completed a Certificate IV in Training and Assessment, an Advanced Train the Trainer, a Creative Training Techniques workshop and a Diploma of Management. He is also accredited and a certified practitioner of the Herrmann Brain Dominance Instrument (HBDI), Myers-Briggs Type Indicator (MBTI Step I and Step II), the Team Management Systems, DISC Advanced and the Belbin Team Roles.
Adam is a member of both the Australian Institute of Training and Development (AITD) and the Institute for Learning Professionals.
Adam has also been interviewed for the print media and on radio to discuss several management development issues.
Talk to us today!
Would you like more detail about any of the programs or other services mentioned? Perhaps you would like to discuss your training needs in more detail, then please don't hesitate to contact us and we'll be in touch as soon as we can.
Adam Le Good, Principal Consultant
FUNDAMENTAL TRAINING & DEVELOPMENT
PO Box 717, Ringwood VIC 3134 Australia
International: +61 412 101 115